Blog
Paper Io 2 Hacked
8.2K
Paper.io 2 hack galore. So if you are looking for how to hack paper.io 2 to get 100% win, skins, invincibility, god mode and more, then here's the best Paper io hack and Paper io 2 hack and private server.
Featuring simple game design, smooth gameplay, easy mechanics, attractive graphics and avatars, Paper.io is undoubtedly one of the most popular io games out there. Its Voodoo saviour in fact and perfect for killing boredom.
At its core, Paper.io (as well as its successor Paper.io 2) is an online strategy game where players are tasked to "conquer" as much territories as possible.
In as much as it sounds pretty simply, the main objective sure isn't easy. One false move and you'd bump into other players trying to enclosed a section of the map and once this happens, it's game over.
Also Checkout: The Best Slither.io Codes for Pickachu Skin and More
One of the things that make Voodoo's Paper.io interesting is that even if a part of the map is neutral or enclosed by another player, you can easily claim it once you're able to surround the area.
Graphics-wise, Paper.io 2 rocks. Its minimalist geometries coupled with the color palette gives it a modern look and the controls look pretty solid too.
Notwithstanding the intrusive ads, if you are looking to unlock all the skins in paper.io, to go invincible or perhaps to enable god mode, then here's the best Paper.io hack and Paper.io 2 hack of 2020.
Paper.io 2 Hack
Games with complex mechanics and numerous features often require heaps of play testing. This is to ensure that all components are well balanced and working properly.
Fortunately, Paper.io and its successor are among the numerous games that feature a debug menu and despite been integrated for debugging purposes, we can easily access and use it to our advantage.
Call it Paper.io cheats, private server, hack or whatever. But we're going to walk you through the steps on how to bring up Paper.io 2 debug mode and then we will go further to unravel how to use it to unlock all skins, enable invisibility and god mode.
Bringing Up Paper.io 2 Debug Menu
To begin with, ensure you have downloaded the latest version of Paper.io from Play Store or iTunes. Once this is done, simply fire up the game and click on your username.
A box will appear, go ahead and erase all the text within that box and type in the following;
V00d00Debug2019
And the debug menu will pop-up. You can now go ahead and start tinkering.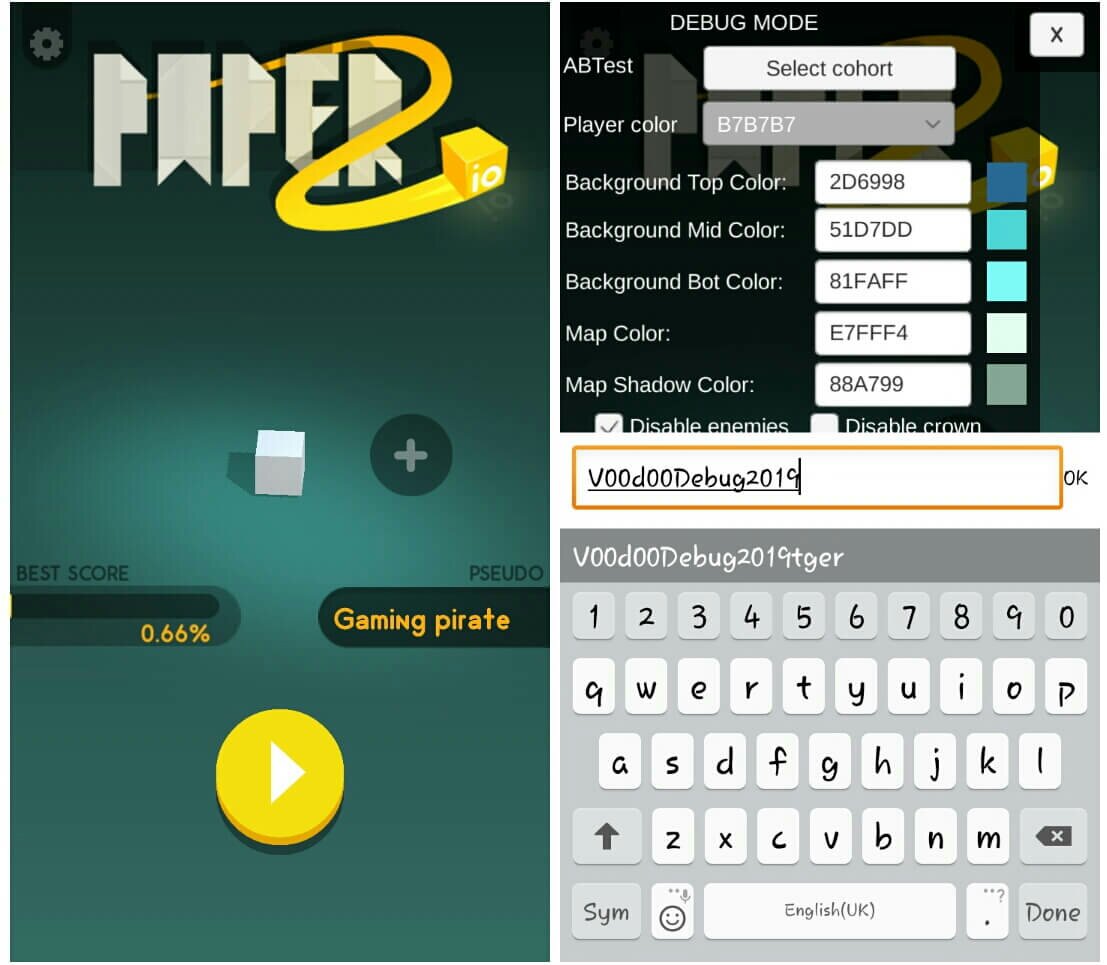 From changing player color, to camera size, rotation and more to modifying the background and map color. But these things aren't essential for now.
Enable God Mode or Invisibility
Similar to Cheat codes which instantly give players resources, items and more, Paper.io hack exist and they'd let you change entities as well as stats.
From Paper.io 2 Debug Menu, simply click to enable the Disable enemies option and once this is done, you won't face any obstacles whilst enclosing territories.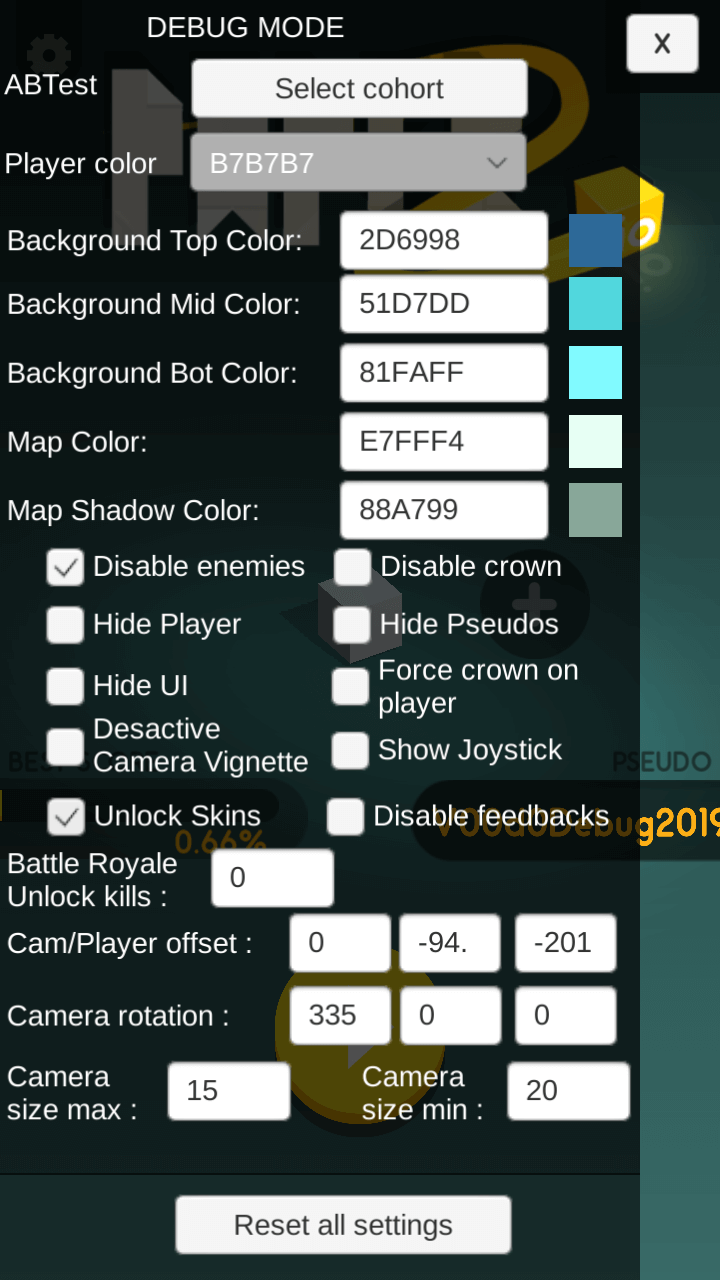 The Disable enemies option is similar to god mode in the sense that it renders the player invincible and provide easy access to hard to reach areas.
Knowing fully well that Paper.io is challenging, a slew of players may seek to enable god mode in other not to die, thus making the gameplay easier. With these option, you've all the game to yourself. No enemies, no problem.
Unlock all Skins
There are a plethora of new skins to unlock in Paper.io and once unlocked, you can easily slap one of them on your character to make it look special. From moose to tank, giraffe, unicorn, duck, paint roller and more, here's how to unlock all the skins in Paper.io 2 easily.
With the debug menu opened, simply locate and click to enable the Unlock Skins option and you will be good to go.
Wrapping Up
So these are all the legit Paper.io and Paper.io 2 hack that work. They'd come in handy, especially to make the gameplay easier. Overall, keep dominating.