Blog
The Ultimate RV Paper Towel Holder Guide
Finding the Perfect Paper Towel Holder for Your Camper
Are you searching for the ideal paper towel holder for your RV? Look no further! This comprehensive guide will provide you with the top 7 RV paper towel holders that are perfect for any camper. Whether you prefer a DIY solution or a simple design, we've got you covered.
RV Paper Towel Holder Setups
When it comes to organizing your RV kitchen, having a designated space for everything is key. Consider investing in a compact RV coffee maker that can fit neatly under your cabinet. And of course, finding the best paper towel holder for your RV is essential.
If your RV kitchen sink has a counter overhang above the faucet, take advantage of that space by installing an RV paper towel holder. You can choose between a wall-mounted system or a rack mounted to the cabinet.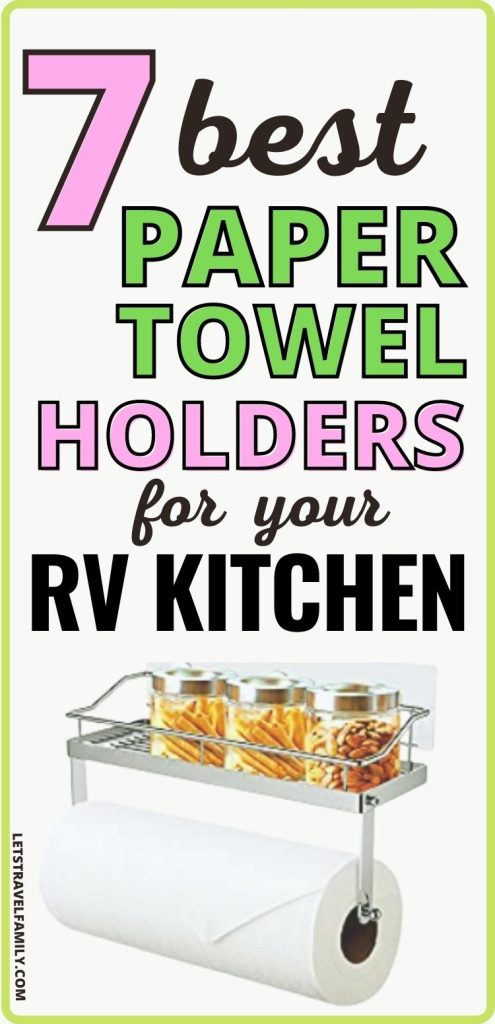 Worried about damaging your camper walls? Don't fret! You can opt for a self-adhesive paper towel rack that allows you to hang your towels without leaving any permanent marks or holes in your RV.
Another excellent option is a paper towel holder with a shelf, which serves multiple functions and adds convenience to your camping experience.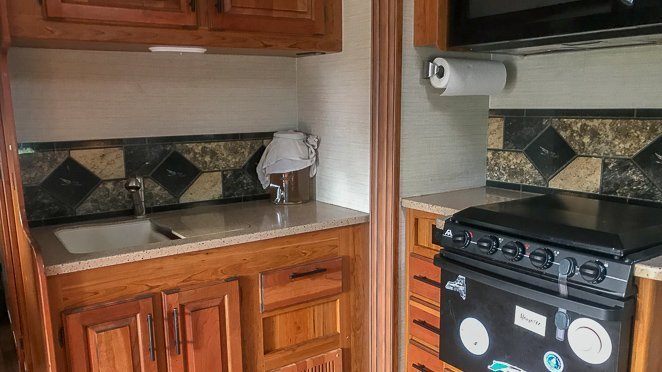 Consider investing in a suction cup paper towel holder for your RV kitchen countertop or stovetop. This type of holder is designed to sit securely on any surface, preventing it from tipping over during travel.
You can also repurpose an under-the-sink cabinet insert as an RV paper towel holder. This versatile organizer can hold your kitchen items such as rags, sponges, and brushes, making it a practical and space-saving solution.
Looking for a paper towel holder that can be easily attached to your camping grill? Check out this magnetic paper towel holder.
DIY Camper Paper Towel Holder Ideas
If you enjoy getting creative, here are a few unique DIY ideas for making your own paper towel holder for your camper.
One option is to use a simple wooden dowel rod and some rope or twine. This allows for easy removal when needed. Alternatively, you can use a kitchen tension rod to hold your paper towels.
A simple and practical solution is a PVC pipe camping paper towel holder. It's easy to install and can be removed when not in use.
Lastly, you can hang a paper towel holder upright next to your kitchen counter to prevent it from rolling out during travel.
RV Kitchen Organization Tips
Certain types of RV paper towel holders, such as those that hang over your RV kitchen sink or faucet, can be easily installed and removed as needed. This flexibility is ideal if you're uncertain about the duration of your camping trip.
For more helpful tips on organizing your RV kitchen, check out these related posts:
Remember, sharing is caring! Share this guide with your fellow RV enthusiasts.
Quill And Fox – Crafting the Perfect RV Experience