Blog
Perfect On Paper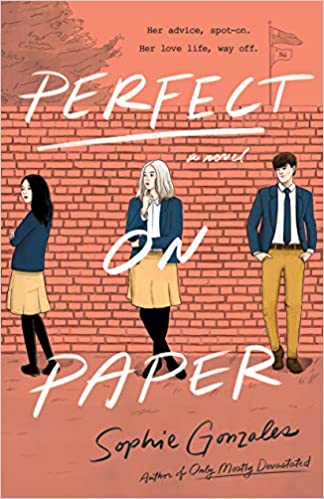 When it comes to young adult fiction, finding a book that stands out can be a challenge. But Sophie Gonzales's Perfect on Paper manages to captivate readers with its fresh and unique take on relationships and identity. This finalist in the Goodreads Awards YA Fiction category is a must-read for anyone looking for a heartfelt and relatable story.
A Business of Secrets
Darcy Phillips, a high school junior, is the daughter of a teacher at her school. Armed with the knowledge of locker combinations, she decides to run an anonymous relationship advice business out of an unassigned locker. Word spreads among the students, and soon "Locker 89" becomes the go-to place for advice. Darcy takes her business seriously, researching relationship dynamics and attachment styles to provide thoughtful responses. But when her identity is threatened to be exposed, she must make a difficult choice.
A Hidden Love
Darcy is not only grappling with her secret business but also her feelings for her best friend, Brooke Nguyen. As a bisexual teenager, Darcy finds herself navigating the complexities of her own emotions, unsure if Brooke feels the same way. Their friendship is strong and supportive, but Darcy is afraid of risking it all for the possibility of something more.
Unexpected Twists
Things take a turn when another student, Alexander Brougham, discovers Darcy's secret and offers her a deal. As their relationship progresses, Darcy finds herself questioning her own feelings and the secrets she keeps. With each interaction, the layers of these characters are peeled back, revealing depth and complexity. Gonzales masterfully weaves a story that keeps readers guessing until the very end.
A Book of Authenticity
One of the strengths of Perfect on Paper is the authentic portrayal of its characters. Darcy, Brooke, and even Brougham come to life on the pages, each with their own unique struggles and growth. Gonzales's exploration of identity, sexuality, and friendship is both relatable and enlightening. The book also delves into important topics such as biphobia and the challenges faced by LGBTQIAP+ youth.
A Delightful Read
Perfect on Paper is a delightful YA novel that is sure to resonate with readers of all ages. Gonzales's writing style is engaging and accessible, making it a breeze to get lost in the story. The inclusion of letters and profiles adds depth and a personal touch to the narrative. The author's attention to detail and research on relationships shines through, providing readers with genuine and sensible advice.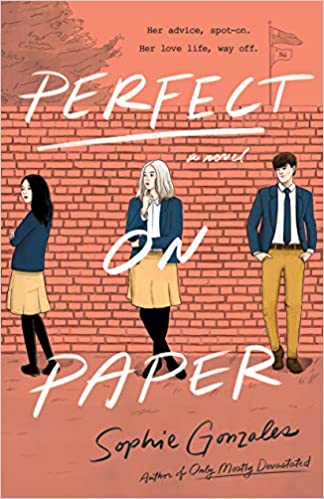 A Diverse Universe
In addition to the compelling storyline, the book also focuses on diversity and representation. The characters come from different backgrounds, with Vietnamese, queer, and trans representation. Gonzales effortlessly showcases the complexities and beauty of these diverse identities, creating a rich and inclusive world.
The Final Pages
As the story unfolds, readers will find themselves emotionally invested in Darcy's journey. Will Darcy find the courage to confront her feelings and make peace with her past? Will she find happiness and love? For those seeking a satisfying and heartwarming ending, Perfect on Paper delivers.
Perfect on Paper is a charming YA novel that will leave readers wanting more. Sophie Gonzales has crafted a tale that is both entertaining and thought-provoking. So why wait? Dive into the pages of Perfect on Paper and let the story sweep you away. You won't be disappointed.