Blog
Craft a Farmhouse Paper Towel Holder That Will Transform Your Kitchen
Are you looking for a paper towel holder that perfectly matches your modern farmhouse style? Look no further! In just 15 minutes, you can create a stunning farmhouse paper towel holder with this easy DIY tutorial. Say goodbye to stainless steel and rustic chickenwire designs that don't quite fit your kitchen aesthetic. This simple project strikes the perfect balance between modern and farmhouse, and it even features a handy little shelf for your hand soap and other essentials.
Why Make Your Own Farmhouse Paper Towel Holder?
When searching for a paper towel holder that complements your farmhouse kitchen, it's easy to feel like you're stuck between two extremes. But why settle for anything less than perfect? By making your own paper towel holder, you have full control over the design and can customize it to suit your taste and style. Plus, it's a rewarding project that can be completed in just 15 minutes!
The Charm of a Horizontal Design
Instead of opting for the traditional vertical design, this DIY project takes a creative twist by going horizontal. Not only does it add a unique touch to your kitchen, but it also frees up space above the paper towels to accommodate a convenient little shelf. This shelf is perfect for storing your hand soap or any other small items you frequently use in the kitchen. No more cluttered countertops or searching for misplaced essentials!
Personalize Your Farmhouse Paper Towel Holder
To give your farmhouse paper towel holder an authentic touch, use a jig saw to cut out the sides of the wood. This simple step adds a charming farmhouse aesthetic that elevates the overall look of the holder. If you're unfamiliar with using a jig saw, don't worry! It's a budget-friendly and user-friendly power tool that can be mastered with a little practice. Soon enough, you'll be adding decorative edges to everything in sight!
Finding the Perfect Wood Color
Staining your paper towel holder is the key to achieving that warm, aged farmhouse aesthetic. Choose a wood stain that complements the color scheme of your kitchen. Opting for a lightly warmed and aged finish will beautifully complement white cabinets and a bright backsplash. The result? A cohesive and visually appealing farmhouse kitchen that you'll absolutely adore.
Crafting Your Farmhouse Paper Towel Holder
If you're ready to embark on this 15-minute DIY project, follow these simple steps:
Print out the template provided in the article or create your own.
Trace the template onto a 1×6 board twice.
Use a jig saw to cut out the traced shape.
Measure your paper towel roll and cut a 1×4 and 1×2 board to match its size. Consider leaving a bit of extra room for easier roll attachment.
Measure 9 inches from the bottom of the side pieces and mark a line. This will serve as the top of the shelf.
Drill pocket holes into both ends of the 1×4 and 1×2 boards.
Align the 1×4 board with the marked line and secure it to one side using wood glue and screws. Align the 1×2 board flush with the bottom back of the side and secure it in the same manner.
Repeat the same process to attach the other side.
Mark the center of the circle from the template on each side of the paper towel holder. Drill a hole slightly larger than the screw on the back of your decorative knobs.
Cut a dowel slightly shorter than the length of your shelf and drill holes into each end that match the size of the screw on the decorative knobs.
Sand, stain, and seal your new wood farmhouse paper towel holder.
Assemble the holder by placing a roll of paper towels on the dowel.
Insert one decorative knob through the hole on one side of the holder and align the dowel hole with it. Screw the knob into the dowel. Repeat on the other side.
Behold your beautiful new modern farmhouse paper towel holder, combining the perfect amount of modern and rustic.
Final Thoughts
With your new farmhouse paper towel holder, your kitchen decor will be one step closer to perfection. The joy of creating custom pieces for your home is unmatched, especially when they seamlessly blend with your desired style. Are you ready to take on your next kitchen decor project? Let us know in the comments, and we might just create a tutorial for it soon!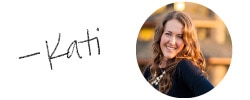 Don't forget to explore Quill And Fox for more inspirational projects and decor ideas. Happy crafting!