Blog
Paper Towel Storage Ideas
Got paper towels? Check out these ideas on how to organize and store bulk paper towels!
Paper towels are everywhere and most of us use them on an everyday basis. They're a quick option to clean up a small spill, wipe down any surface, or simply dry our hands.
While you can buy just one paper towel roll at a time, it is definitely more cost-effective to purchase them in bulk. That's great and all, but where are you supposed to keep so many backup paper towel rolls?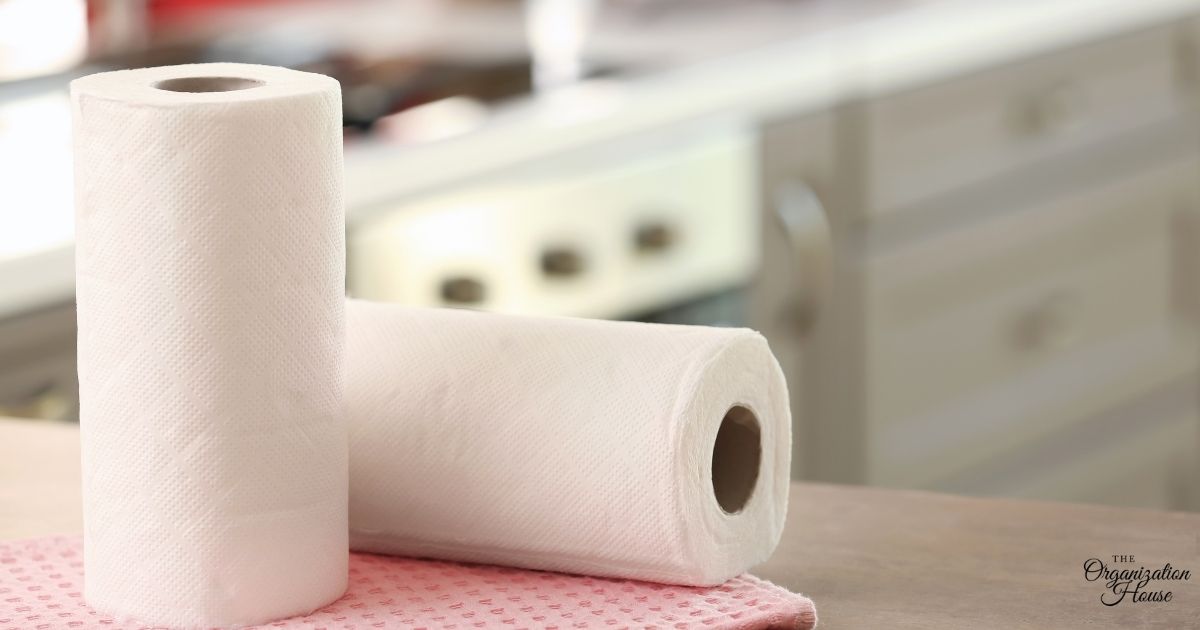 Well, we think that we may have a few great ideas on how to store your paper towels. Take a look!
This article contains affiliate links to products that will help you get organized.
Paper Towel Storage
Bins and Baskets
Bins and baskets are wonderful extra paper towel holders. Paper towel rolls can be organized neatly into a bin or just tossed into a basket with ease.
The bins and baskets can then be tucked under anything, put in anything, or on top of anything! Air-tight containers also make the perfect storage bin option to use if you want to store paper towel rolls in the garage.
Keeping your paper towels grouped together in a container of sorts gives an orderly look to your paper towel stock!
Over the Door Rack
Put towels up and out of the way by using a door organizer. With multiple compartments, over the door and back of the door racks provide a convenient way to store all of those extra rolls nicely and neatly.
They also come in all kinds of different styles and will work on almost any door. Not only that, but they take advantage of that overlooked unused vertical space behind the door!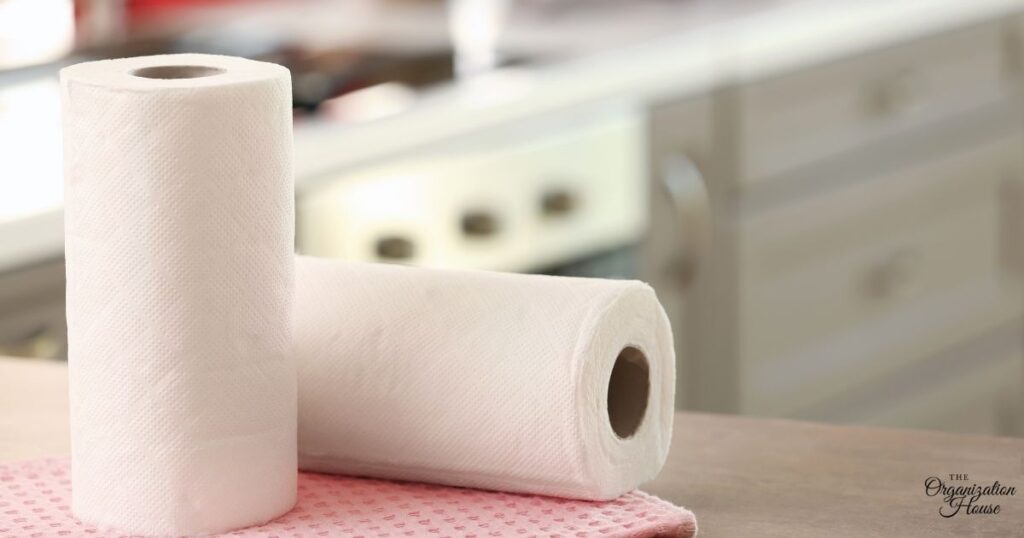 Hanging Shoe Shelves
You may be thinking this doesn't seem right, but hear us out. A hanging shoe shelf organizer fits individual rolls of paper towels perfectly. It also is a great way to make towels easily accessible while keeping them out of sight at the same time.
Whether you hang your shoe organizer turned paper towel storage in a closet or in the corner of the pantry, this hanging organizer remake is good to know!
Shelves and Cabinets
Most commonly (and obviously), paper towels are lined up on a shelf or tucked into a cabinet in the kitchen. That's perfect if you have the extra space in that room.
If you don't, think outside of the kitchen, and take advantage of shelves and cabinets in other rooms of the house. Maybe store paper towels in the pantry, in the basement, or in the hall closet.
Anywhere that there is an available shelf or cabinet, really! Yes, it can really be that simple.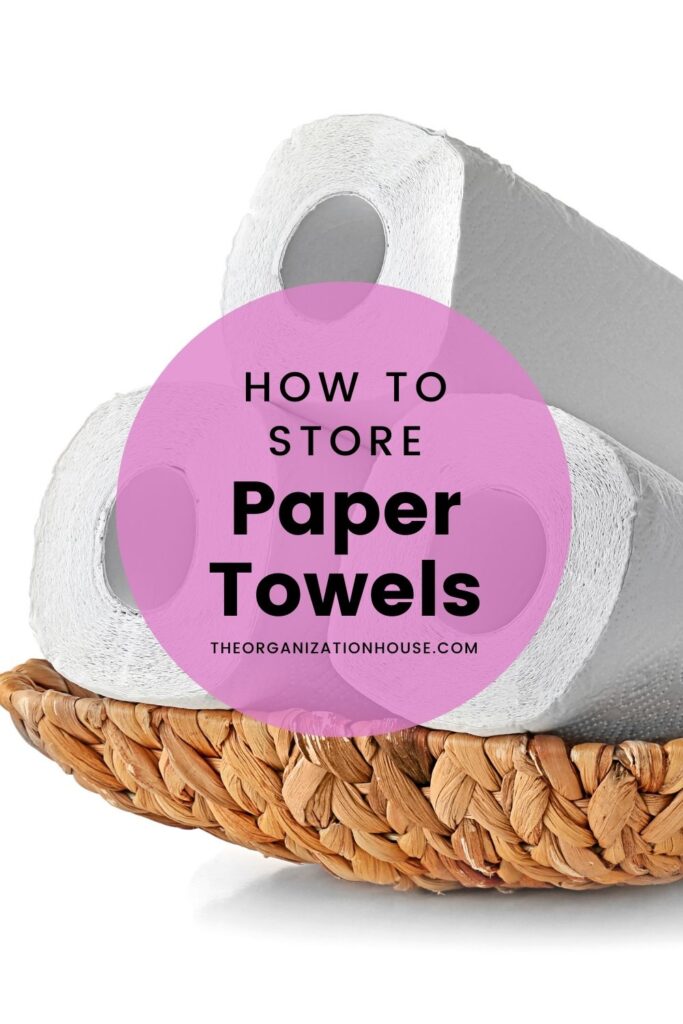 Storing Paper Towels
Hopefully finding a place to store your extra paper towel rolls just got a little easier. If you didn't already have a set storage solution for your towels, do you think you'll use one of these ideas? Where and how are you going to store your extra paper towels? Let us know what you're thinking!
You May Also Like…
How to Declutter a House
6 Things You Should Have in Your Pantry
How to Organize a Pantry with Deep Shelves